Canoeing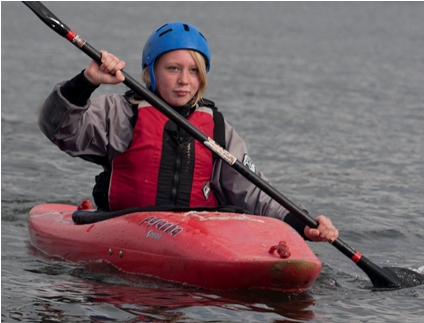 Our aims are to teach you to paddle and enable you to do your own Kayaking/Open Canoeing. You will be taught in small groups by qualified British Canoeing Coaches.
It is possible for absolute beginners to gain a 1 Star award over a couple of days either on a weekend course, or over two single days. To achieve the more advanced awards requires further experience, so attend a couple of weekends, or additional days, and with our coaches' guidance work towards the necessary skills.
Weekend 6 is held in Wales (with indoor accommodation), covering introduction to and further experience in moving (white) water, including training and assessment in 3 Star or 3 Star Open Canoe, with the option to gain experience even beyond the 3 Star qualifications.
Courses 2020
Course
Availability
Location
Price
1 Star Training & Assessment
Weekend 1 (Cancelled)
Weekend 2 (Cancelled)
Weekend 3 (Cancelled)
Weekend 4 (Cancelled)
Weekend 5 (Cancelled)

Bewl Water
£51 weekend
£31 Saturday
(£5 off Course 1)
2 Star Training & Assessment
3 Star Training
Foundation Safety & Rescue Test
Canoeing Practice Day (Need a minimum of 1 Star)
3 Star Training & Assessment
Weekend 6 (Dates TBA)
Wales
£95 weekend*
4 Star Training & Assessment
* Price includes food and accommodation and could vary depending on numbers attending.
Training & Assessment
You will paddle both Kayaks and Open Canoes, across a mixture of sessions.
Absolute beginners usually gain a 1 Star award during a weekend or over two Saturdays. To achieve 2 Star and above requires further experience/time on the water. Paddling across several days or weekends under our coaches' guidance will help you to gain the necessary skills. For 2 star and above you will need to show previous awards and journey log.
For 1 and 2 Star Passes a "Pass Slip" is given to Candidates to send to British Canoeing. For 3 Star and FSRT Passes candidates should bring a cheque payable to 'British Canoeing', which your Coach then sends to British Canoeing.